Segna griglia di difesa: The Awakening gratuitamente tramite Epic Games Store e conservalo per sempre nella tua libreria di Epic Games Store. Defense Grid: The Awakening è un gioco di difesa della torre con molti nemici e livelli.
Istruzioni:
1. Accedi al tuo account Epic Games Store.
2. Fai clic sul pulsante "OTTIENI" per aggiungere il gioco alla tua libreria.
9,99 $
GRATUITO
Ottieni un omaggio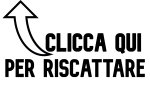 #Free #Defense #Grid #Awakening #Epic #Store
Fonte gamerpower