Ottieni The Tomorrow War gratuitamente tramite IndieGala! The Tomorrow War è un gioco di simulazione spaziale in cui i giocatori incontrano razze aliene e combattono contro organizzazioni militari non ufficiali.
Istruzioni:
1. Accedi al tuo account IndieGala gratuito.
2. Scorri verso il basso e fai clic sul pulsante "Aggiungi alla tua libreria" per aggiungere il gioco alla tua libreria.
3. Vai a "La mia libreria" per trovare il tuo gioco.
2,99 $
GRATUITO
Ottieni Giveaway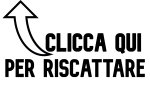 #Free #Tomorrow #War
Fonte gamerpower