Segna Iris e il gigante gratuitamente su GOG! Iris and The Giant è una fusione di un gioco di carte collezionabili, un gioco di ruolo e un roguelike. Non mancare!
Istruzioni
1. Fai clic sul pulsante verde "Vai al giveaway" e verrai reindirizzato alla home page di GOG
2. Scorri verso il basso fino a trovare il banner del gioco.
3. Fai clic sul pulsante "Get it Free" e accedi al tuo account GOG per sbloccare il gioco.
17,99$
LIBERO
Ottieni un omaggio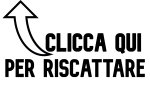 #Iris #Giant
Fonte gamerpower