Brightdawn Entertainment e GamerPower hanno stretto una partnership per offrire ai nostri utenti una chiave Steam gratuita per The Art of War: Card Game. Ogni chiave Steam sblocca la versione ad accesso anticipato e la versione completa. Ottieni la tua chiave ora fino a esaurimento scorte!
The Art of War: Card Game è un gioco di battaglie di carte in un'ambientazione fantasy-medievale. La storia del gioco è basata sul conflitto tra quattro regni, ognuno dei quali persegue i propri interessi nella guerra in corso nel continente.
1. Accedi al tuo account GamerPower gratuito e fai clic sul pulsante per sbloccare la tua chiave Steam.
2. Avvia il client Steam e fai clic sull'opzione del menu Giochi.
3. Scegli "attiva un prodotto su Steam" per riscattare la tua chiave.
0,00 $
GRATUITO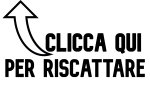 #Art #War #Card #Game #Steam #Key #Giveaway
Fonte gamerpower