Richiedi il tuo DLC gratuito World of Tanks – High Voltage Pack tramite Steam e sblocca un pacchetto gratuito per decorare i tuoi veicoli preferiti con accattivanti elementi di personalizzazione. Tieni presente che questo DLC gratuito è disponibile fino al 9 ottobre 2022.
1. Scarica questo DLC direttamente tramite Steam prima del 9 ottobre.
2. Tieni presente che per goderti questo contenuto DLC è necessario il gioco base World of Tanks (free-to-play).
0,00$
GRATUITO
Ottieni bottino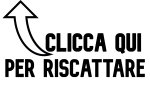 #World #Tanks #High #Voltage #Pack #DLC
Fonte gamerpower