Richiedi gratuitamente il tuo Starter Pack esclusivo di World of Warships tramite Steam e sblocca un bel set di bonus, adatti a tutte le situazioni. Tieni presente che per accedere a questo contenuto è necessario il gioco base World of Warships.
Istruzioni:
1. Scarica questo contenuto scaricabile tramite Steam prima della scadenza dell'offerta.
2. Buon divertimento!
24,99 $
GRATUITO
Ottieni bottino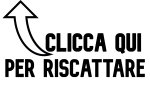 #World #Warships #Exclusive #Starter #Pack #Steam
Fonte gamerpower