Richiedi il tuo pacchetto mimetico gratuito di World of Warships: Gamescom su Epic Games Store! Il pacchetto World of Warships – Gamescom Small Camo include: 1 mimetica gamescom blu, 1 mimetica gamescom nera e 2 contenitori piccoli.
1. Scarica direttamente tramite Epic Games Store prima della scadenza dell'offerta.
2. Tieni presente che per riprodurre questo contenuto è necessario il gioco base World of Warships (free-to-play).
0,00$
GRATUITO
Ottieni bottino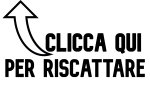 #World #Warships #Gamescom #Small #Camo #Pack
Fonte gamerpower