Per un periodo limitato, acquista questo Starter Pack di World of Warships gratuitamente tramite Epic Games Store! Questo pacchetto include una leggendaria corazzata Dreadnought, un incrociatore Charleston e una settimana di account Premium!
Istruzioni:
1. Scarica questo DLC tramite Epic Games Store prima della scadenza dell'offerta.
2. Tieni presente che per riprodurre questo contenuto DLC è necessario il gioco base World of Warships (gratuito).
25.00 $
GRATUITO
Ottieni bottino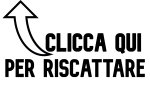 #World #Warships #Starter #Pack #Epic #Store
Fonte gamerpower